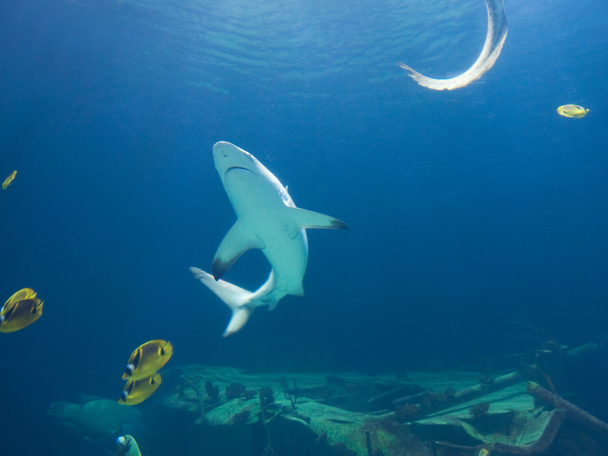 Bescherming van dieren in het wild
Bij het onderzoek wat Burgers' Zoo uitvoert ligt de klemtoon op onderzoek dat de bescherming van diersoorten in het wild kunnen bevorderen, in lijn met het beleid van EAZA. Zo is er in Burgers' Ocean veel wetenschappelijk onderzoek verricht: er zijn tot op heden 21 wetenschappelijke artikelen verschenen, 7 hoofdstukken in 'peer review' boeken en 1 boek over coral husbandry. Hieronder vallen onder andere de publicaties naar aanleiding van visoperaties; op dit gebied is nog steeds heel weinig literatuur te vinden, en elk klein beetje kan helpen. Bij wetenschappelijk onderzoek kan onderscheid worden gemaakt tussen "algemeen onderzoek" en "toegepast onderzoek".
Toegepast onderzoek
Bij toegepast onderzoek proberen onderzoekers het antwoord te vinden op een bepaalde probleem- of vraagstelling die direct met de huisvesting en verzorging in de betreffende dierentuin te maken heeft. Hier valt  bijvoorbeeld te denken aan "Hoe slaat een bepaald verrijkingsprogramma aan?" of "Hoe maakt een bepaalde diersoort gebruik van zijn verblijf?" of ook "Hoe verandert het sociale gedrag van een diersoort in een nieuw verblijf?". Dit onderzoek is praktisch van aard en belangrijk voor huisvesting en collectiebeheer in de dierentuinwereld.
Algemeen onderzoek
Algemeen onderzoek wordt uitgevoerd om kennis te verzamelen die ook voor de in het wild levende soortgenoten geldt. Algemeen onderzoek naar dierentuindieren helpt vaak om aan de kennis te komen die in het wild niet of moeilijk te verkrijgen is, zoals draagtijden, bewegingspatronen en ontwikkeling van de jongen. Algemeen onderzoek helpt het gedrag van dieren in het wild beter te begrijpen zodat deze diersoorten in het wild beter beschermd kunnen worden.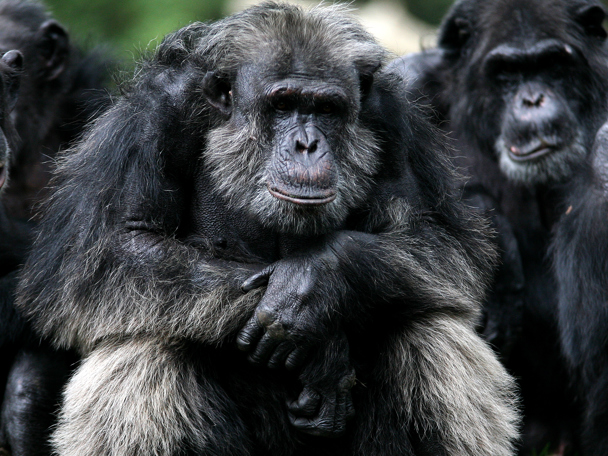 Wetenschappers faciliteren
Naast dat Burgers' Zoo zelf onderzoek uitvoert, faciliteren we onderzoek en ondersteunen wetenschappers bij de uitvoering van hun taken. Beroemd is het decennialange onderzoek aan de chimpanseekolonie, onder de hoede van professor emeritus Jan van Hooff, de oom van de huidige directeur. Eén van de onderzoekers die wereldberoemd werd met zijn bevindingen over de Arnhemse chimpansees, is Frans de Waal. Hij beschreef wereldwijd het eerst het fenomeen van verzoening na conflicten bij apen! 
Recente voorbeelden voor onderzoek uitgevoerd in Burgers' Zoo:
Persoonlijkheidsstudies aan de chimpansees en de gorilla's

Bioakoestisch onderzoek naar de geluiden van chimpansees

Glijvluchten als rustmomenten van haaien

Zwemgedrag van adelaarsroggen overdag en 's nachts

De uitwerking van alcohol op de biomassa plankton in het koraal

Gedrag van de zeekoeien en samenstelling van algenflora en bacteriesoorten in het zeekoebassin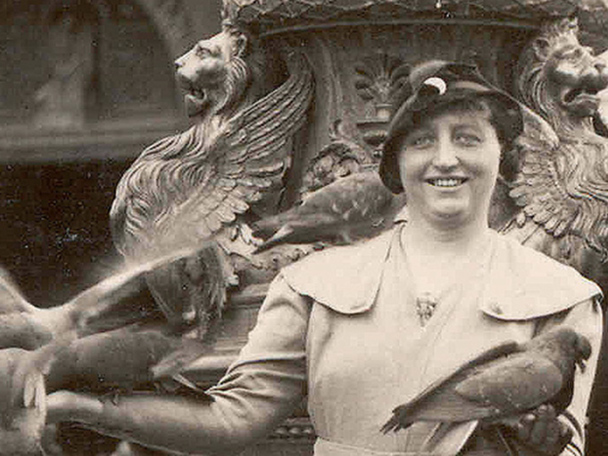 Stichting Lucie Burgers
Ook buiten ons park stimuleren we gedragsonderzoek naar dieren. Hiertoe heeft Burgers' Zoo Stichting Lucie Burgers opgericht. Deze stichting verleent financiële ondersteuning aan onderzoeksprojecten om de kennis over het natuurlijk gedrag van dieren en over de ecologie te bevorderen. Met deze kennis kunnen de natuurgebieden waar deze diersoorten in leven beter en efficiënter beschermd worden en kunnen bedreigde diersoorten voor de toekomst behouden worden.
Stichting Lucie Burgers
Recente publicaties over onze initiatieven op het gebied van (gedrags)onderzoek:
System.Web.HttpException (0x80004005): Error executing child request for handler 'System.Web.Mvc.HttpHandlerUtil+ServerExecuteHttpHandlerAsyncWrapper'. ---> Lucene.Net.Store.LockObtainFailedException: Lock obtain timed out: SimpleFSLock@D:\home\site\wwwroot\App_Data\TEMP\ExamineIndexes\BurgersZooIndex\write.lock
   at Lucene.Net.Store.Lock.Obtain(Int64 lockWaitTimeout) in d:\Lucene.Net\FullRepo\trunk\src\core\Store\Lock.cs:line 97
   at Examine.LuceneEngine.Directories.MultiIndexLock.Obtain(Int64 lockWaitTimeout) in C:\projects\examine-qvx04\src\Examine\LuceneEngine\Directories\MultiIndexLock.cs:line 40
   at Lucene.Net.Index.IndexWriter.Init(Directory d, Analyzer a, Boolean create, IndexDeletionPolicy deletionPolicy, Int32 maxFieldLength, IndexingChain indexingChain, IndexCommit commit) in d:\Lucene.Net\FullRepo\trunk\src\core\Index\IndexWriter.cs:line 1228
   at Lucene.Net.Index.IndexWriter..ctor(Directory d, Analyzer a, Boolean create, MaxFieldLength mfl) in d:\Lucene.Net\FullRepo\trunk\src\core\Index\IndexWriter.cs:line 1017
   at Examine.LuceneEngine.Providers.LuceneIndex.WriterFactory(Directory d) in C:\projects\examine-qvx04\src\Examine\LuceneEngine\Providers\LuceneIndex.cs:line 1131
   at Examine.LuceneEngine.WriterTracker.<>c__DisplayClass7_0.<GetWriter>b__0(String s) in C:\projects\examine-qvx04\src\Examine\LuceneEngine\WriterTracker.cs:line 44
   at System.Collections.Concurrent.ConcurrentDictionary`2.GetOrAdd(TKey key, Func`2 valueFactory)
   at Examine.LuceneEngine.WriterTracker.GetWriter(Directory dir, Func`2 factory) in C:\projects\examine-qvx04\src\Examine\LuceneEngine\WriterTracker.cs:line 44
   at Examine.LuceneEngine.Providers.LuceneIndex.CreateIndexWriter() in C:\projects\examine-qvx04\src\Examine\LuceneEngine\Providers\LuceneIndex.cs:line 1096
   at Examine.LuceneEngine.Providers.LuceneIndex.GetIndexWriter() in C:\projects\examine-qvx04\src\Examine\LuceneEngine\Providers\LuceneIndex.cs:line 1149
   at Examine.LuceneEngine.Providers.LuceneIndex.CreateSearcher() in C:\projects\examine-qvx04\src\Examine\LuceneEngine\Providers\LuceneIndex.cs:line 1179
   at System.Lazy`1.CreateValue()
--- End of stack trace from previous location where exception was thrown ---
   at System.Runtime.ExceptionServices.ExceptionDispatchInfo.Throw()
   at System.Lazy`1.get_Value()
   at Examine.LuceneEngine.Providers.LuceneIndex.GetSearcher() in C:\projects\examine-qvx04\src\Examine\LuceneEngine\Providers\LuceneIndex.cs:line 152
   at BurgersZoo.Services.Search.NewsSearchRequestHandler.Search(NewsSearchRequest request) in C:\agenta\_work\8\s\src\Infocaster.BurgersZoo.Web\Services\Search\NewsSearchRequestHandler.cs:line 51
   at BurgersZoo.Controllers.DocTypeGridEditor.LatestNewsGridEditorSurfaceController.LatestNewsGridEditor() in C:\agenta\_work\8\s\src\Infocaster.BurgersZoo.Web\Controllers\DocTypeGridEditor\LatestNewsGridEditorSurfaceController.cs:line 38
   at lambda_method(Closure , ControllerBase , Object[] )
   at System.Web.Mvc.ActionMethodDispatcher.Execute(ControllerBase controller, Object[] parameters)
   at System.Web.Mvc.ReflectedActionDescriptor.Execute(ControllerContext controllerContext, IDictionary`2 parameters)
   at System.Web.Mvc.ControllerActionInvoker.InvokeActionMethod(ControllerContext controllerContext, ActionDescriptor actionDescriptor, IDictionary`2 parameters)
   at System.Web.Mvc.Async.AsyncControllerActionInvoker.<>c.<BeginInvokeSynchronousActionMethod>b__9_0(IAsyncResult asyncResult, ActionInvocation innerInvokeState)
   at System.Web.Mvc.Async.AsyncResultWrapper.WrappedAsyncResult`2.CallEndDelegate(IAsyncResult asyncResult)
   at System.Web.Mvc.Async.AsyncResultWrapper.WrappedAsyncResultBase`1.End()
   at System.Web.Mvc.Async.AsyncControllerActionInvoker.EndInvokeActionMethod(IAsyncResult asyncResult)
   at System.Web.Mvc.Async.AsyncControllerActionInvoker.AsyncInvocationWithFilters.<>c__DisplayClass11_0.<InvokeActionMethodFilterAsynchronouslyRecursive>b__0()
   at System.Web.Mvc.Async.AsyncControllerActionInvoker.AsyncInvocationWithFilters.<>c__DisplayClass11_2.<InvokeActionMethodFilterAsynchronouslyRecursive>b__2()
   at System.Web.Mvc.Async.AsyncControllerActionInvoker.AsyncInvocationWithFilters.<>c__DisplayClass11_2.<InvokeActionMethodFilterAsynchronouslyRecursive>b__2()
   at System.Web.Mvc.Async.AsyncControllerActionInvoker.AsyncInvocationWithFilters.<>c__DisplayClass11_2.<InvokeActionMethodFilterAsynchronouslyRecursive>b__2()
   at System.Web.Mvc.Async.AsyncControllerActionInvoker.AsyncInvocationWithFilters.<>c__DisplayClass11_2.<InvokeActionMethodFilterAsynchronouslyRecursive>b__2()
   at System.Web.Mvc.Async.AsyncControllerActionInvoker.<>c__DisplayClass7_0.<BeginInvokeActionMethodWithFilters>b__1(IAsyncResult asyncResult)
   at System.Web.Mvc.Async.AsyncResultWrapper.WrappedAsyncResult`1.CallEndDelegate(IAsyncResult asyncResult)
   at System.Web.Mvc.Async.AsyncResultWrapper.WrappedAsyncResultBase`1.End()
   at System.Web.Mvc.Async.AsyncControllerActionInvoker.EndInvokeActionMethodWithFilters(IAsyncResult asyncResult)
   at System.Web.Mvc.Async.AsyncControllerActionInvoker.<>c__DisplayClass3_6.<BeginInvokeAction>b__4()
   at System.Web.Mvc.Async.AsyncControllerActionInvoker.<>c__DisplayClass3_1.<BeginInvokeAction>b__1(IAsyncResult asyncResult)
   at System.Web.Mvc.Async.AsyncResultWrapper.WrappedAsyncResult`1.CallEndDelegate(IAsyncResult asyncResult)
   at System.Web.Mvc.Async.AsyncResultWrapper.WrappedAsyncResultBase`1.End()
   at System.Web.Mvc.Async.AsyncControllerActionInvoker.EndInvokeAction(IAsyncResult asyncResult)
   at System.Web.Mvc.Controller.<>c.<BeginExecuteCore>b__152_1(IAsyncResult asyncResult, ExecuteCoreState innerState)
   at System.Web.Mvc.Async.AsyncResultWrapper.WrappedAsyncVoid`1.CallEndDelegate(IAsyncResult asyncResult)
   at System.Web.Mvc.Async.AsyncResultWrapper.WrappedAsyncResultBase`1.End()
   at System.Web.Mvc.Controller.EndExecuteCore(IAsyncResult asyncResult)
   at System.Web.Mvc.Controller.<>c.<BeginExecute>b__151_2(IAsyncResult asyncResult, Controller controller)
   at System.Web.Mvc.Async.AsyncResultWrapper.WrappedAsyncVoid`1.CallEndDelegate(IAsyncResult asyncResult)
   at System.Web.Mvc.Async.AsyncResultWrapper.WrappedAsyncResultBase`1.End()
   at System.Web.Mvc.Controller.EndExecute(IAsyncResult asyncResult)
   at System.Web.Mvc.Controller.System.Web.Mvc.Async.IAsyncController.EndExecute(IAsyncResult asyncResult)
   at System.Web.Mvc.MvcHandler.<>c.<BeginProcessRequest>b__20_1(IAsyncResult asyncResult, ProcessRequestState innerState)
   at System.Web.Mvc.Async.AsyncResultWrapper.WrappedAsyncVoid`1.CallEndDelegate(IAsyncResult asyncResult)
   at System.Web.Mvc.Async.AsyncResultWrapper.WrappedAsyncResultBase`1.End()
   at System.Web.Mvc.MvcHandler.EndProcessRequest(IAsyncResult asyncResult)
   at System.Web.Mvc.MvcHandler.System.Web.IHttpAsyncHandler.EndProcessRequest(IAsyncResult result)
   at System.Web.Mvc.HttpHandlerUtil.ServerExecuteHttpHandlerAsyncWrapper.<>c__DisplayClass3_0.<EndProcessRequest>b__0()
   at System.Web.Mvc.HttpHandlerUtil.ServerExecuteHttpHandlerWrapper.<>c__DisplayClass5_0.<Wrap>b__0()
   at System.Web.Mvc.HttpHandlerUtil.ServerExecuteHttpHandlerWrapper.Wrap[TResult](Func`1 func)
   at System.Web.Mvc.HttpHandlerUtil.ServerExecuteHttpHandlerWrapper.Wrap(Action action)
   at System.Web.Mvc.HttpHandlerUtil.ServerExecuteHttpHandlerAsyncWrapper.EndProcessRequest(IAsyncResult result)
   at System.Web.HttpServerUtility.ExecuteInternal(IHttpHandler handler, TextWriter writer, Boolean preserveForm, Boolean setPreviousPage, VirtualPath path, VirtualPath filePath, String physPath, Exception error, String queryStringOverride)
   at System.Web.HttpServerUtility.ExecuteInternal(IHttpHandler handler, TextWriter writer, Boolean preserveForm, Boolean setPreviousPage, VirtualPath path, VirtualPath filePath, String physPath, Exception error, String queryStringOverride)
   at System.Web.HttpServerUtility.Execute(IHttpHandler handler, TextWriter writer, Boolean preserveForm, Boolean setPreviousPage)
   at System.Web.HttpServerUtility.Execute(IHttpHandler handler, TextWriter writer, Boolean preserveForm)
   at System.Web.HttpServerUtilityWrapper.Execute(IHttpHandler handler, TextWriter writer, Boolean preserveForm)
   at System.Web.Mvc.Html.ChildActionExtensions.ActionHelper(HtmlHelper htmlHelper, String actionName, String controllerName, RouteValueDictionary routeValues, TextWriter textWriter)
   at System.Web.Mvc.Html.ChildActionExtensions.Action(HtmlHelper htmlHelper, String actionName, String controllerName, RouteValueDictionary routeValues)
   at Our.Umbraco.DocTypeGridEditor.Web.Extensions.HtmlHelperExtensions.RenderDocTypeGridEditorItem(HtmlHelper helper, IPublishedElement content, String editorAlias, String viewPath, String previewViewPath, Boolean isPreview)
   at ASP._Page_app_plugins_doctypegrideditor_render_DocTypeGridEditor_cshtml.Execute() in D:\home\site\wwwroot\app_plugins\doctypegrideditor\render\DocTypeGridEditor.cshtml:line 28
   at System.Web.WebPages.WebPageBase.ExecutePageHierarchy()
   at System.Web.Mvc.WebViewPage.ExecutePageHierarchy()
   at System.Web.WebPages.WebPageBase.ExecutePageHierarchy(WebPageContext pageContext, TextWriter writer, WebPageRenderingBase startPage)
   at System.Web.Mvc.RazorView.RenderView(ViewContext viewContext, TextWriter writer, Object instance)
   at System.Web.Mvc.BuildManagerCompiledView.Render(ViewContext viewContext, TextWriter writer)
   at Umbraco.Web.Mvc.ProfilingView.Render(ViewContext viewContext, TextWriter writer) in d:\a\1\s\src\Umbraco.Web\Mvc\ProfilingView.cs:line 25
   at System.Web.Mvc.HtmlHelper.RenderPartialInternal(String partialViewName, ViewDataDictionary viewData, Object model, TextWriter writer, ViewEngineCollection viewEngineCollection)
   at System.Web.Mvc.Html.PartialExtensions.Partial(HtmlHelper htmlHelper, String partialViewName, Object model, ViewDataDictionary viewData)
   at System.Web.Mvc.Html.PartialExtensions.Partial(HtmlHelper htmlHelper, String partialViewName, Object model)
   at ASP._Page_Views_Partials_grid_editors_Base_cshtml.Execute() in D:\home\site\wwwroot\Views\Partials\grid\editors\Base.cshtml:line 20